1
« on: November 03, 2011, 08:31:33 PM »
I am in the process of tearing apart my '74 318 in order to replace the cylinder heads.
It has been quite a few years since I've done anything like this, and never on a SB, so I've got some questions.
1. Head Gaskets: Do these go on dry, or with some sort of sealant?
2. The metal gaskets between the heads/intake have raised ridges around the holes. Does the raised side go against the head, the intake, or doesn't matter?
3. There are two cork gaskets for the front and rear of the intake where it sits on the block. Do these go on dry or with some sort of sealant?
4. The exhaust gaskets are smooth on one side, and metallic with dimples on the other. Does it matter which side goes to the head, and which goes to the manifold?
5. Finally, I noticed that one of the lobes on the cam has a brown stripe that runs most of the way around it. I turned the engine over, and that rocker seems to move just like the others. So, impending doom, or nothing to worry about?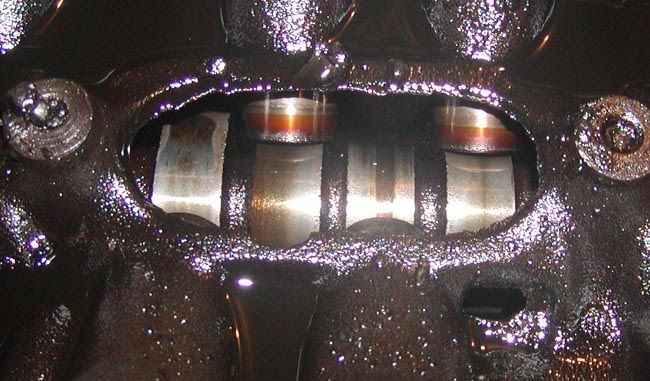 Thanks,